Mr. David Sams, Principal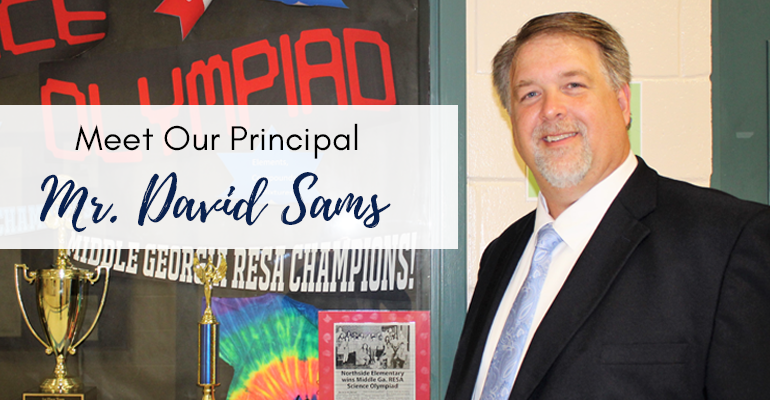 Mr. Sams graduated from Warner Robins High School and earned a Bachelor of Business Administration from Georgia Southern University. Later, he also received a bachelor's degree in middle grades education from Georgia Southern. In 1997, he began his teaching career at Warner Robins Middle School. Over the years, he taught Georgia history, science, math, and computers. In 2007, he was named the Warner Robins Middle School Teacher of the Year. Mr. Sams received his master's degree in educational leadership from Columbus State University and a specialist in educational leadership from Valdosta State University. He served as assistant principal of both Lindsey Elementary and Northside Elementary before being named principal of Northside Elementary in 2016. In his free time, Mr. Sams enjoys spending time with his family and also at the Fab Lab, making gifts for the Northside Elementary faculty and staff.
Dr. Kristina Cummings, Assistant Principal of Instruction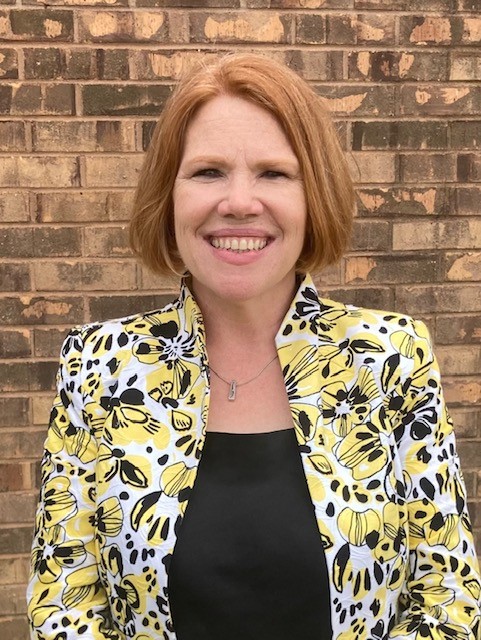 Dr. Cummings lived in California, Texas, and Colorado before settling in Georgia in 2003. She received her bachelor's degree at Angelo State University in San Angelo, Texas and then completed her teacher certification at the University of Texas, El Paso. She later earned her master's degree in Information and Learning Technologies from the University of Colorado, Denver. Dr. Cummings is also a proud "double bear" with a specialist degree in Educational Leadership and a doctorate in Curriculum and Instruction from Mercer University. In 2005, she received National Board Certification, and she holds both Gifted and Science Endorsements.
Dr. Cummings started her teaching career as a middle grade science and social studies teacher. She has taught all levels from Kindergarten through 8th grade, and in three different states. In 2003 she joined Bibb County Schools, where she taught as a science lab specialist and was recognized as a Top 5 County Teacher of the Year. In 2015, she joined Houston County and started teaching at Eagle Springs Elementary School. Over her years in education, Dr. Cummings has served on various school and county leadership teams and as a curriculum writer for both Science and English Language Arts. This year, Dr. Cummings is thrilled to join the Northside family as the school's Assistant Principal of Instruction.
Dr. Cummings is married to Kevin, and they are the proud parents of two amazing children, Kelsey and Scott. When she isn't working with students and families at school, Dr. Cummings loves to travel, read, snorkel, walk/hike, and spend time with her family. She feels honored to get to work and learn this year as a Northside Falcon!
Mrs. Kristen Brooks, Assistant Principal of Discipline
Mrs. Kristen Brooks is a proud native of Atlanta, Georgia. She received a Bachelor of Science in Early Childhood Education from Fort Valley State University. Mrs. Brooks also holds a Master of Education in Instructional Technology, Specialist in Education in Curriculum and Instruction and Specialist in Education in Educational Leadership, all from Georgia College and State University. She additionally holds a Gifted, Math, and Science Endorsement through Middle Georgia RESA.

Mrs. Brooks began her teaching career at Lindsey Elementary School in 2006 as a third-grade teacher. As a part of the Houston County School District, she has served as second through fifth grade teacher; science curriculum writer and ambassador; cheerleading coach at Northside High and Warner Robins Middle; and ESOL teacher. In 2019, Mrs. Brooks was named Assistant Principal for Discipline at Lindsey Elementary and Northside Elementary.

Mrs. Brooks and her husband, Antwan have two children, Kaelyn and Antwan (AJ).